March 13th, 2018 by Eli P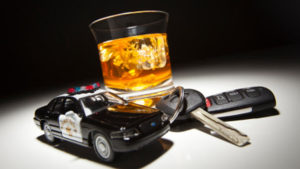 Drunk driving is both dangerous and, let's be honest, not smart at all.
Regardless of where you're going or coming from driving under the influence of alcohol puts you, your passengers, and everyone else on the road at risk.
On the dangerous side, drunk driving is responsible for 32% of all car crashes involving fatalities, and kills approximately 13,000 people every year in the U.S.
The long-term consequences of getting caught driving drunk can be life-changing, and not in a good way. A driving under the influence (DUI) conviction typically results in some or all of the following:
Loss of your driver's license. Depending on the state, a first DUI conviction can cause your license to be revoked for one to two years.
Financial penalties. In addition to the fine just for drunk driving, you also get the "privilege" of paying court costs, lawyer fees, and the cost of court-ordered alcohol counseling and rehab programs. Expect to say goodbye to thousands of your hard-earned dollars.
Current employment issues. Jail time, court dates, attending alcohol awareness programs, and performing community service can all interfere with your job. Most employers don't take it very well when you miss work for these reasons.
Future employment. Increasingly, today's employers perform detailed background checks before hiring new employees. A felony or even a misdemeanor DUI could prevent you from getting the job of your choice.
Higher insurance rates. Don't be surprised if your insurance carrier doubles or triples your rates after a DUI – assuming they don't cancel your coverage altogether.
Personal reputation. When you get a DUI, family, friends, employers and others in your community will have a very different opinion of you for a long time.
How To Get Home Safely After Drinking
Fortunately, drunk driving is also avoidable. In fact, if you're drunk and need a ride home, today's world is full of alternatives. The key is to plan ahead, so that at the end of the evening you don't have to wrestle with the decision to drive or not drive when your judgment has become clouded by the consumption of alcohol.
Drunk driving alternatives include:
Appoint a Designated Driver
When enjoying a night on the town with a group of friends, this is the preferred alternative. Have one person commit to not drinking, or arrange for someone else to pick you up when the evening is over. Make sure the designated driver stays completely sober to ensure everyone gets home safely.
Public Transportation
If you need a ride home, public transportation – such as buses, subways, and rail systems – offers an old-fashioned but effective alternative to drunk driving. When using public transit, always check their schedules in advance to make sure they will be running at the time you plan to head for home. And don't let yourself get so inebriated that you create a public nuisance or become a danger to other passengers. Although not nearly as costly as a DUI, a DIP (drunk in public) is nothing to be proud of.
Ridesharing
If it looks like you will be going home drunk, ridesharing companies like Lyft and Uber offer a safe, affordable drunk driving alternative. They're easy to use (simply download the app to your smart phone). They usually cost less than taxis, and you pay with your phone rather than cash or a credit card. You may have to share the ride with someone you don't know. But that's a small price to pay for avoiding a drunken driving arrest or preventing a fatal car accident.
Car Service for Drunk Drivers
Many cities now offer drunk driving services to prevent drunk driving. The National Directory of Designated Drivers (NDDD) provides a directory of drivers in your area who will take you home, and take you back to pick up your car in the morning. Some of these providers are commercial; others are nonprofit. Visit the NDDD website for a list of car service providers in your area.
With so many drunk driving alternatives, there is no excuse for putting yourself and everyone else on the road at risk by driving while intoxicated. Fix Auto doesn't want to see anyone get hurt from drunk driving. If you're thinking about getting behind the wheel while intoxicated, we urge you to choose an alternative means of transportation to safely get home.
We are the premier independent body shop network delivering world-class customer service and high-quality collision repairs across the U.S.