OVER 375,000 HAPPY CUSTOMERS SINCE 2011
The let us know what was going on and it was ready before the date given.

They do good work and they keep you updated.

Everyone was pretty nice and they took care of my car and kept me informed with what was going on.

They were polite and very efficient in getting the estimates done and the repair.

They did an excellent job for me and very nice staff!

They always do a good job. Their timing is great. They stay behind their work.

REPAIR SERVICES
That Come With Our Commitment to Quality
From Door Dings to Fender Benders and Major Accidents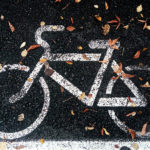 Preventing Collisions with Cyclists
Bicycling is one of the most popular activities in the U.S., with millions of Americans pedaling to their destinations instead of taking a motorized vehicle. People bike for many reasons – commuting to work, running errands, exercise and recreation,...
Read More
Oct 16, 2018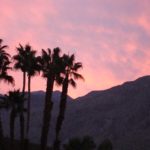 The Coachella Valley and Collisions: How High Winds in Palm Springs Create Hazardous Driving Conditions
If you live in the Palm Springs area, you might not notice the terrifically strong winds in and around the city. But visitors to Palm Springs – and anyone who has recently moved to the area – recognize one thing right away: when it comes to the bluster...
Read More
Sep 12, 2018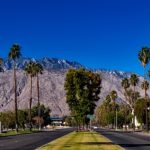 Scenic Drives Around Palm Springs
Palm Springs is one of the most desirable locations in the entire United States. Yet, it's also a superb launch spot for some of the most scenic drives you'll find anywhere. Breathtaking desert landscapes, intriguing architecture, stunning natural pa...
Read More
Sep 12, 2018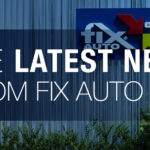 Values, Benevolence, and Awards Headline Fix Auto USA's 16th Annual Conference
VALUES, BENEVOLENCE, AND AWARDS HEADLINE FIX AUTO USA's 16TH ANNUAL CONFERENCE At its 2018 Annual Conference, Fix Auto USA set a new tone for its future with a sold-out crowd of attendees...
Read More
Oct 11, 2018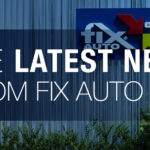 Fix Auto USA Appoints Dennis O'Mahoney as Vice President of Business Development
FIX AUTO USA APPOINTS DENNIS O'MAHONEY AS VICE PRESIDENT OF BUSINESS DEVELOPMENT Fix Auto USA is pleased to announce the appointment of Dennis O'Mahoney as Vice President of Business Devel...
Read More
Sep 18, 2018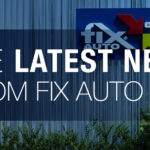 Fix Auto USA Welcomes F. Lofrano and Son As Newest Franchise Member
FIX AUTO USA WELCOMES F. LOFRANO AND SON AS NEWEST FRANCHISE MEMBER Fix Auto USA is excited to announce additional Northern California expansion as F. Lofrano and Son joins the network with...
Read More
Aug 6, 2018