OVER 375,000 HAPPY CUSTOMERS SINCE 2011
They're very communicative personable and concerned with the customers feelings.

They keep you updated and they did a good job. You never have to wonder what's going on with the car they keep you up to date.

I would recommend this shop to anyone that asks me. They wanted me to take a look at what they repaired before I even paid them.

They're good at explaining things and it's always a positive experience.

They did everything that they said they would in a timely manner.

quick service great updates and great quality. Mark was great and Tyler.

REPAIR SERVICES
That Come With Our Commitment to Quality
From Door Dings to Fender Benders and Major Accidents
Driving Statistics to Discuss With Your Elderly Parents
If your elderly parents insist on driving, they can likely make a strong case — and for a good reason. Elderly parents often have many years of experience on the road, and they may have dealt with driving in heavy traffic, inclement weather, and...
Read More
Feb 14, 2020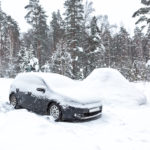 Is Driving With Snow On Your Car Illegal?
Driving a car on roads covered with snow, ice, or slush can be a risky proposition. But, what about when your car is covered with snow? Does it make it even riskier to drive in winter conditions? Is driving with snow on your roof illegal? Yes, it's...
Read More
Jan 21, 2020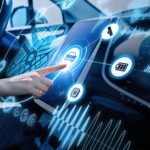 5 Types of Car Accident Prevention Technologies
Every year vehicles are getting smarter and safer with built-in technology created to decrease the chance of a collision. Some cars use advanced technology to steer, brake and even drive themselves. Car accident prevention technology is ever-evolving to ...
Read More
Jan 8, 2020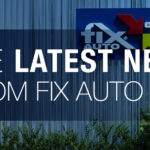 Fix Auto USA Expands Midwest Region With Entrance into Ohio
Today, Fix Auto USA announced the continued expansion of its footprint into the state of Ohio. Fix Auto Columbus is Fix Auto USA's inaugural location into the new market, with immediate plans to leverage the brand's proven platform for expansion throughout...
Read More
Feb 18, 2020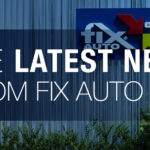 Fix Auto USA Announces Continued Growth With Eight Additional Locations
Fix Auto USA is excited to announce their continued growth with the addition of eight franchise locations. These new locations expand Fix Auto USA's footprint to now include Colorado Springs while further expanding in their existing regions of Northern...
Read More
Jan 14, 2020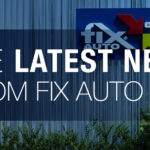 Fix Auto USA Welcomes Three New Team Members
Fix Auto USA is pleased to welcome three new associates—Ryan Ness, Mary Ellen Ortiz, and Anna Itzel Velasco—to its team of highly respected and forward-thinking individuals. Ness, Ortiz, and Velasco join Fix Auto USA in newly created roles...
Read More
Nov 18, 2019