OVER 375,000 HAPPY CUSTOMERS SINCE 2011
They're very courteous. Very informative. The work was fantastic.

Everything was dealt with properly my car came out looking perfect.

You guys did a great job and fixed the car.

The customer service was great and I'm happy with the work done!

Great service and experience.

They did a great job would highly recommend them (Entered by customer via UpdatePlus)

REPAIR SERVICES
That Come With Our Commitment to Quality
From Door Dings to Fender Benders and Major Accidents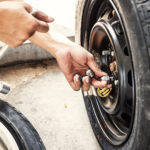 Step by Step Guide on How to Change a Flat Tire
It's not a question of if but when you will get a flat tire. And yes, while you could use your cell phone in the case of a roadside emergency, what will you do if you are out of range or forgot to charge it? The better option is to learn how to change...
Read More
Jun 20, 2020
How to Protect Your Car During a Hurricane
A hurricane produces devastating rain, floods, and winds that can damage cars. If you live in an area prone to hurricanes, you must find ways to protect your car or risk severe car damages. To protect a car during a hurricane, you need to plan ahead...
Read More
Jun 20, 2020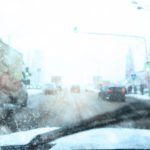 7 Quick Ways to Get Rid of a Foggy Windshield
A foggy windshield limits your visibility and makes it nearly impossible to drive safely. Thankfully, there are things you can do to eliminate a foggy windshield instantly. What Causes a Foggy Windshield? Several factors can contribute to a foggy win...
Read More
Jun 20, 2020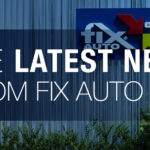 Fix Auto USA Announces Seven New Locations, Utah Expansion
Fix Auto USA announced the network's continued growth with the addition of seven new franchise locations. These locations expand Fix Auto USA's footprint in the existing markets of Alaska, Arizona, California, and Colorado. Fix Auto Castle Rock...
Read More
Jun 15, 2020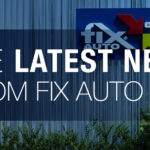 Interview, Michael Macaluso, Driven Brands on Fix Auto USA Acquisition
Macaluso, group president of Driven Brand's Paint, Collision & Glass segment, details the Fix Auto USA acquisition and how it benefits the franchise group's collision repair strategy, insurance and vendor relationships. Click here for the complete article and others published by CollisionWeek. ...
Read More
Apr 30, 2020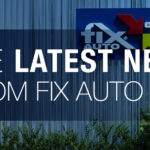 Fix Auto USA Expands Midwest Region With Entrance into Ohio
Today, Fix Auto USA announced the continued expansion of its footprint into the state of Ohio. Fix Auto Columbus is Fix Auto USA's inaugural location into the new market, with immediate plans to leverage the brand's proven platform for expansion throughout...
Read More
Feb 18, 2020