OVER 375,000 HAPPY CUSTOMERS SINCE 2011
I don't see any problems with the bodywork.

Did a superb job on the repair.

Customer service was fantastic. A fantastic job done on the vehicle.

I didn't have any problems. Everything was handled well.

I was looking for a good auto shop and this is the one 100% satisfied me. Awesome job and great service.

Workmanship was great and they kept on schedule.

REPAIR SERVICES
That Come With Our Commitment to Quality
From Door Dings to Fender Benders and Major Accidents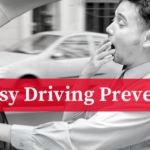 Drowsy Driving Prevention Tips
The holidays are a time to become more aware of the dangers of drinking and driving. But, there's another type of impaired driving that can also lead to serious, and sometimes fatal, car accidents – drowsy driving. [caption id="attachment_8576"...
Read More
Dec 18, 2017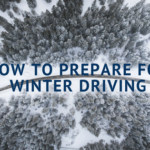 Fix Auto's Winter Driving Checklist
Winter brings to mind steaming cups of hot cocoa, powdery snow, and of course the excitement of Christmas morning. While not as fun as those school-free snow days used to be, snowy or inclement winter also means taking extra precautions when driving. If...
Read More
Dec 15, 2017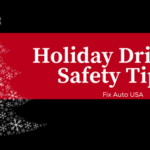 Holiday Driving: Tips To Travel Safe During the Holidays
The holidays are the time of year when families gather from near and far, which means there are more cars on the highways than usual. According to the Bureau of Transportation Statistics, the number of long-distance trips (50+ miles one way) increases by 23% around Christmas and New Y...
Read More
Dec 15, 2017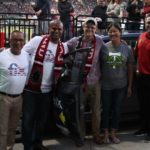 Fix Auto, GEICO, Military Order of the Purple Heart Surprise Military Family
On Sunday, September 11, retired military veteran Dennis Cater II and his family will receive a 2010 Toyota Prius as part of the National Auto Body Council's (NABC) Recycled Rides® initiative. GEICO provided the vehicle and Fix Auto completed the ca...
Read More
Sep 11, 2016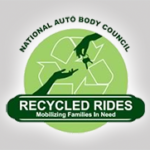 Fix Auto Escondido and Allstate Insurance donate refurbished vehicle to Alabaster Jar Project
Fix Auto Escondido and Allstate® Insurance Company presented a Toyota Camry to representatives of the Alabaster Jar Project. On August 16, Fix Auto Escondido, owned and operated by Kirk Henson, hosted a ceremony with Allstate® Insurance Company...
Read More
Aug 16, 2016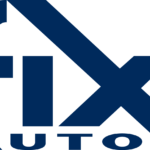 Fix Auto announces Fix Auto Santa Cruz
Fix Auto Santa Cruz is the latest body shop to join Fix Auto and is owned and operated by Mike Garland...
Read More
Aug 8, 2016