OVER 375,000 HAPPY CUSTOMERS SINCE 2011
The people that were helping me were really nice and helpful.

I liked the shop's professionalism courtesy and the way I was treated.

I knew it was good quality just from hearing about it. I was very well updated and informed. Coraline was the one that helped me a lot.

They helped me effectively and went above and beyond to contact the rental company to come get me. The quality of the service was really good too.

They were friendly and helpful. They were able to fit me into their schedule.

They kept me posted on where they were for fixing it.

REPAIR SERVICES
That Come With Our Commitment to Quality
From Door Dings to Fender Benders and Major Accidents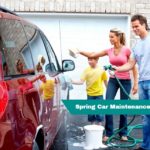 Spring Car Maintenance Tips You Need To Do!
Springtime is often associated with housecleaning, but here at Fix Auto, we think it's a great time to focus on your car as well. Routine, seasonal maintenance checks will help your car perform its very best, as you turn the corner from winter to s...
Read More
Feb 16, 2018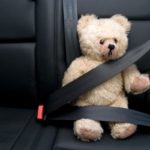 5 Must-Have Safety Features in Cars
For decades, most safety features in cars were designed to minimize serious injury or even death when accidents occur. With the recent advances in auto safety technologies, the focus is rapidly shifting to preventing accidents before they happen. If you're...
Read More
Feb 7, 2018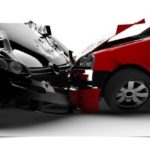 What To Do If You've Been in An Out-of-State Auto Collision
It's bad enough getting in an auto collision in your home town or even within your home state. When it happens in a different state, where you're unfamiliar with the local laws and not sure if your insurance policy will cover the accident, it can...
Read More
Feb 7, 2018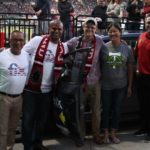 Fix Auto, GEICO, Military Order of the Purple Heart Surprise Military Family
On Sunday, September 11, retired military veteran Dennis Cater II and his family will receive a 2010 Toyota Prius as part of the National Auto Body Council's (NABC) Recycled Rides® initiative. GEICO provided the vehicle and Fix Auto completed the ca...
Read More
Sep 11, 2016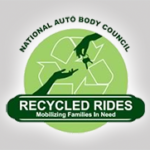 Fix Auto Escondido and Allstate Insurance donate refurbished vehicle to Alabaster Jar Project
Fix Auto Escondido and Allstate® Insurance Company presented a Toyota Camry to representatives of the Alabaster Jar Project. On August 16, Fix Auto Escondido, owned and operated by Kirk Henson, hosted a ceremony with Allstate® Insurance Company...
Read More
Aug 16, 2016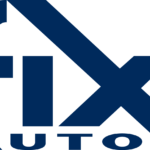 Fix Auto announces Fix Auto Santa Cruz
Fix Auto Santa Cruz is the latest body shop to join Fix Auto and is owned and operated by Mike Garland...
Read More
Aug 8, 2016