OVER 375,000 HAPPY CUSTOMERS SINCE 2011
The car looks great.

I love your work and I appreciate how you guys treat me.

Work was done fast and efficient and the staff was good and they communicated well.

Absolutely great customer service! They went above and beyond my expectations!

Everything was very professional from the moment I brought it in to the time I picked it up. The repair work was absolutely grade A.

quick service great updates and great quality. Mark was great and Tyler.

REPAIR SERVICES
That Come With Our Commitment to Quality
From Door Dings to Fender Benders and Major Accidents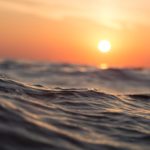 Why Living By The Ocean Can Lead To Auto Body Repairs
Living by the ocean has many advantages. Climates tend to be milder. There's something about the smell of the ocean, the cool breezes, and the sound of the waves crashing on the beach that seems invigorating and healthful. And, the recreational opportunities...
Read More
Dec 5, 2019
Which Color Car Gets Dirtiest the Fastest?
When shopping for a car to buy, color is an important consideration for most car owners. After all, most people spend time in their cars every day, and there's no point in having a car if you don't find the color to be attractive. But there's another...
Read More
Nov 25, 2019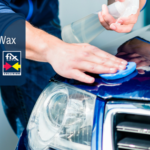 How Often Should You Wax Your Newly Painted Car
Your car just received a fresh coat of paint and it looks like new, so now you want to keep it looking good. As any car owner knows, that involves putting on a good coat of wax to protect the paint from the elements. Follow these tips for when and how...
Read More
Nov 22, 2019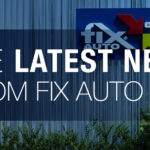 Fix Auto USA Welcomes Three New Team Members
Fix Auto USA is pleased to welcome three new associates—Ryan Ness, Mary Ellen Ortiz, and Anna Itzel Velasco—to its team of highly respected and forward-thinking individuals. Ness, Ortiz, and Velasco join Fix Auto USA in newly created roles...
Read More
Nov 18, 2019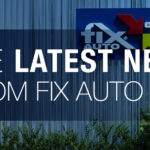 Fix Auto USA Announces Continued Growth with Five Additional California Locations
Fix Auto USA is excited to announce continued expansion in California with the addition of five new Franchise Locations. These additional locations expand Fix Auto USA's footprint into new markets and further penetrate existing ones. Fix Auto Be...
Read More
Nov 4, 2019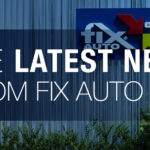 Fix Auto Poway and GEICO Insurance Play Central Roles in Donating Two Vehicles to San Diego Families
Fix Auto Poway Franchise Partner Gary Leger (center) welcoming attendees during the gifting ceremony. Fix Auto Poway and GEICO Insurance have teamed up to provide two deservi...
Read More
Sep 30, 2019