OVER 375,000 HAPPY CUSTOMERS SINCE 2011
We are really happy with them we have used them in the past.

They have great customer service and communication.

I got many updates on the work and I could not tell that the car had even been in an accident when I got the car back.

They are very trustworthy and go the extra mile.

They did a great job!

Overall they did a great job. The truck looked just like new when I picked it up. They are very attentive and satisfactory.

REPAIR SERVICES
That Come With Our Commitment to Quality
From Door Dings to Fender Benders and Major Accidents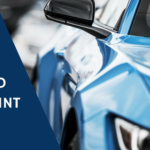 Can Chipped Paint On A Car Cause Rust?
It's amazing how just a few small dings, scratches, or paint chips can ruin the appearance of an entire car. But, the problems with paint chips on cars go much deeper than just appearance. Auto exterior paint provides the first line of defense agains...
Read More
Jun 6, 2018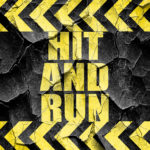 What to Do In A Hit-and-Run Accident
It's bad enough being in a car accident, but when you become the victim of a hit-and-run accident the confusion and uncertainty is much greater. For example, most drivers pull over after an accident to make sure everyone is safe and exchange information....
Read More
May 10, 2018
The Dangers of Impaired Driving [infographic]
Dangers Of Driving Impaired Impaired driving comes in many different forms and causes thousands of injuries and deaths in the U.S. every year. Share this Image On Your Site </p><br /> <p><strong>Please include attribution to FixAutoUSA.com...
Read More
May 4, 2018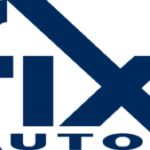 Fix Auto USA Expands in Seattle Market with Seventeenth Location
SAN DIEGO, CA — Fix Auto USA announces the opening of Fix Auto Kenmore, the second location by the brother-and-sister team Raymon Bonner and Gloria Hulst, making it the 17th shop in the greater Seattle market. "We always knew we wanted to expand our business to include a second location, and ...
Read More
Mar 14, 2018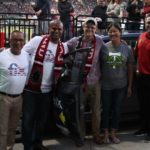 Fix Auto, GEICO, Military Order of the Purple Heart Surprise Military Family
On Sunday, September 11, retired military veteran Dennis Cater II and his family will receive a 2010 Toyota Prius as part of the National Auto Body Council's (NABC) Recycled Rides® initiative. GEICO provided the vehicle and Fix Auto completed the ca...
Read More
Sep 11, 2016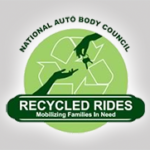 Fix Auto Escondido and Allstate Insurance donate refurbished vehicle to Alabaster Jar Project
Fix Auto Escondido and Allstate® Insurance Company presented a Toyota Camry to representatives of the Alabaster Jar Project. On August 16, Fix Auto Escondido, owned and operated by Kirk Henson, hosted a ceremony with Allstate® Insurance Company...
Read More
Aug 16, 2016