OVER 375,000 HAPPY CUSTOMERS SINCE 2011
Easy process a good job cleaning the car too. Very easy.

They were courteous. They did very good work. The car was very clean when they returned it. It was done excellent.

The job was incredible and the hospitality was outstanding.

They were so good on notifying me on everything. The work on the car was good.

The best repair I've ever had.

My car is like new.

REPAIR SERVICES
That Come With Our Commitment to Quality
From Door Dings to Fender Benders and Major Accidents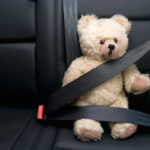 Seat Belt Safety 101
Every year in the U.S., more than 30,000 people die in motor vehicle crashes. According to the National Highway Traffic Safety Administration (NHTSA), wearing a seat belt is the single most effective means of reducing the risk of death in a crash, and...
Read More
Jun 28, 2018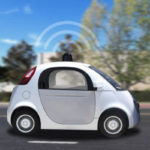 How Self-Driving Cars Could Benefit Society
Anyone who has been paying attention knows that self-driving cars are already being tested on our roads and highways. Yet, the technology still has a long way to go before autonomous cars totally replace today's human-controlled vehicles. How Soon Wil...
Read More
Jun 15, 2018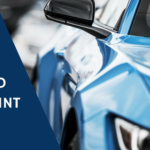 Can Chipped Paint On A Car Cause Rust?
It's amazing how just a few small dings, scratches, or paint chips can ruin the appearance of an entire car. But, the problems with paint chips on cars go much deeper than just appearance. Auto exterior paint provides the first line of defense agains...
Read More
Jun 6, 2018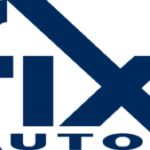 Fix Auto USA Expands in Seattle Market with Seventeenth Location
SAN DIEGO, CA — Fix Auto USA announces the opening of Fix Auto Kenmore, the second location by the brother-and-sister team Raymon Bonner and Gloria Hulst, making it the 17th shop in the greater Seattle market. "We always knew we wanted to expand our business to include a second location, and ...
Read More
Mar 14, 2018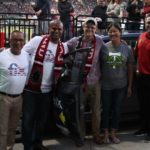 Fix Auto, GEICO, Military Order of the Purple Heart Surprise Military Family
On Sunday, September 11, retired military veteran Dennis Cater II and his family will receive a 2010 Toyota Prius as part of the National Auto Body Council's (NABC) Recycled Rides® initiative. GEICO provided the vehicle and Fix Auto completed the ca...
Read More
Sep 11, 2016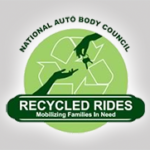 Fix Auto Escondido and Allstate Insurance donate refurbished vehicle to Alabaster Jar Project
Fix Auto Escondido and Allstate® Insurance Company presented a Toyota Camry to representatives of the Alabaster Jar Project. On August 16, Fix Auto Escondido, owned and operated by Kirk Henson, hosted a ceremony with Allstate® Insurance Company...
Read More
Aug 16, 2016