OVER 375,000 HAPPY CUSTOMERS SINCE 2011
you guys had great customer service timely and overall it was hassle free.

Both times we had work done there with you everything has been great. Good communication the end result is beautiful.

The repairs were done quickly and with good quality.

It was a speedy process and they kept us informed.

It was fast and they let you know the progress that was going on.

They were very helpful.

REPAIR SERVICES
That Come With Our Commitment to Quality
From Door Dings to Fender Benders and Major Accidents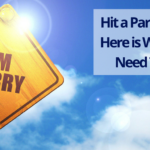 Hit a Parked Car? Here is What You Need To Do.
"I accidentally hit a parked car" is a situation nobody wants to go through. In most cases, there's damage to both vehicles. The owner of the other car is nowhere in sight. You're wondering how much it will cost and whether your auto insurance...
Read More
Mar 30, 2018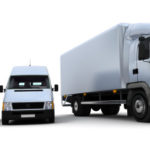 5 Reasons to Take Your Company Vehicle to a Body Shop
Are your company vehicles looking a bit worn and faded? Have you noticed signs of rust beginning to show in multiple places? Has the number of unsightly nicks, scratches, and dents increased since the last time you checked? If you answered 'yes' to...
Read More
Mar 21, 2018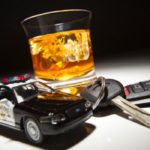 Alternatives to Getting Home without Driving Drunk
Drunk driving is both dangerous and, let's be honest, not smart at all. Regardless of where you're going or coming from driving under the influence of alcohol puts you, your passengers, and everyone else on the road at risk. On the dangerous side, dr...
Read More
Mar 13, 2018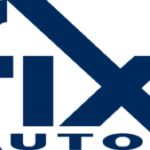 Fix Auto USA Expands in Seattle Market with Seventeenth Location
SAN DIEGO, CA — Fix Auto USA announces the opening of Fix Auto Kenmore, the second location by the brother-and-sister team Raymon Bonner and Gloria Hulst, making it the 17th shop in the greater Seattle market. "We always knew we wanted to expand our business to include a second location, and ...
Read More
Mar 14, 2018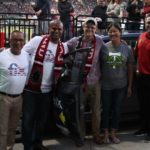 Fix Auto, GEICO, Military Order of the Purple Heart Surprise Military Family
On Sunday, September 11, retired military veteran Dennis Cater II and his family will receive a 2010 Toyota Prius as part of the National Auto Body Council's (NABC) Recycled Rides® initiative. GEICO provided the vehicle and Fix Auto completed the ca...
Read More
Sep 11, 2016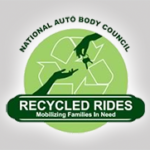 Fix Auto Escondido and Allstate Insurance donate refurbished vehicle to Alabaster Jar Project
Fix Auto Escondido and Allstate® Insurance Company presented a Toyota Camry to representatives of the Alabaster Jar Project. On August 16, Fix Auto Escondido, owned and operated by Kirk Henson, hosted a ceremony with Allstate® Insurance Company...
Read More
Aug 16, 2016