OVER 375,000 HAPPY CUSTOMERS SINCE 2011
The service was excellent. Friendly professional timely good communication.

Quick service and friendly people.

They did an awesome job and had the vehicle ready on time.

I have never been to a body shop that made my car looks so nice and the staff was so receptive.

I liked how the car was ready right away and they were very accommodating. I liked the repairs

Everything was handled professionally and the car looks great.

REPAIR SERVICES
That Come With Our Commitment to Quality
From Door Dings to Fender Benders and Major Accidents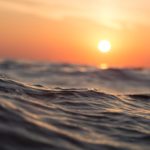 Why Living By The Ocean Can Lead To Auto Body Repairs
Living by the ocean must be an enjoyable experience because so many people do it. In fact, millions of people in the U.S. live on or near the shores of the East Coast, West Coast, and the Gulf of Mexico. There's something about the smell of the ocean,...
Read More
Mar 15, 2019
Chicago Winter Car Care: Does Snow Salt Damage Cars?
Chicago is known for a lot of things, including great deep dish pizza and hot jazz. It's also known for cold, harsh winters that can make driving unsafe. That's why snow plows applying salt to icy roads in the wintertime is a common sight in the ...
Read More
Mar 15, 2019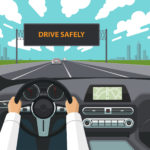 These 5 Technologies Reduce Your Risk of an Auto Collision
For nearly a century, auto manufacturers focused on developing safety features, such as seat belts, air bags, and crumple zones, to prevent fatalities and reduce injuries after an auto accident occurs. Over the past two decades, new technologies to improve...
Read More
Jan 15, 2019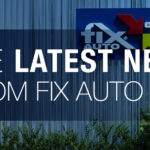 Fix Auto USA Expands Franchise Development Team With Two Additions
Fix Auto USA is pleased to welcome Leonard Lassak and Bradley Meyer to its franchise development team as Business Market Managers, Pacific Northwest/Mountain States, and Midwest Markets, respectively. In their roles, Leonard and Bradley are responsible...
Read More
Mar 12, 2019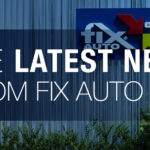 Fix Auto USA Announces Continued Growth With Five New Locations
Fix Auto USA announces its continued expansion with the addition of five new franchise locations, bringing Fix Auto USA's total number of locations to 148. The additional locations expand Fix Auto USA's geographic footprint in multiple markets i...
Read More
Feb 28, 2019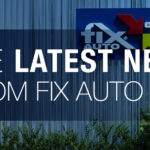 Fix Auto USA Announces 17th Annual Conference Details
Fix Auto USA announced that its 17th Annual Conference themed "Family Value(s)" will take place May 31st—June 3rd at the Omni La Costa Resort & Spa, set along San Diego's scenic coast. "Each year our National Conference provides an ...
Read More
Feb 24, 2019