OVER 375,000 HAPPY CUSTOMERS SINCE 2011
The finished product was excellent and done in a timely fashion.

I was able to bring my car right away. When they said it would be ready it was ready and they did a good job.

brought a few cars there and its always been good

They took good care of me and the product was outstanding.

I'm going to recommend to my family even out of the country! Very fast repairs!

They do good work and they keep you updated.

REPAIR SERVICES
That Come With Our Commitment to Quality
From Door Dings to Fender Benders and Major Accidents
5 Things To Do Right Away After A Motorcycle Accident
A motorcycle accident can be a traumatic experience for all involved. Knowing what to do afterward can help minimize the trauma, keep people safe, and ensure the accident is appropriately handled by law enforcement officials and insurance companies. ...
Read More
Jul 20, 2017
Setting Your Teen Driver Up For Success
It's a time many parents dread – your teenager is ready and anxious to drive and looking to you to teach them how. Here's how to safely set you teen driver up for success. Start Slow and Easy Before setting out on the road, find an empt...
Read More
Jun 15, 2017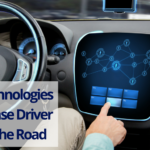 7 New Technologies that Increase Driver Safety
Vehicle safety has come a long way since the early days of seat belts and air bags. Thanks to seven technological innovations, driving has become safer than ever. 1. Forward collision warning with auto braking. This advanced safety system uses cameras, lasers or radar to alert drivers when they ar...
Read More
May 25, 2017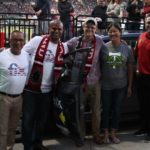 Fix Auto, GEICO, Military Order of the Purple Heart Surprise Military Family
On Sunday, September 11, retired military veteran Dennis Cater II and his family will receive a 2010 Toyota Prius as part of the National Auto Body Council's (NABC) Recycled Rides® initiative. GEICO provided the vehicle and Fix Auto completed the ca...
Read More
Sep 11, 2016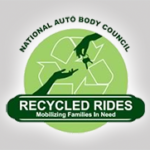 Fix Auto Escondido and Allstate Insurance donate refurbished vehicle to Alabaster Jar Project
Fix Auto Escondido and Allstate® Insurance Company presented a Toyota Camry to representatives of the Alabaster Jar Project. On August 16, Fix Auto Escondido, owned and operated by Kirk Henson, hosted a ceremony with Allstate® Insurance Company...
Read More
Aug 16, 2016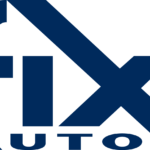 Fix Auto announces Fix Auto Santa Cruz
Fix Auto Santa Cruz is the latest body shop to join Fix Auto and is owned and operated by Mike Garland...
Read More
Aug 8, 2016