OVER 375,000 HAPPY CUSTOMERS SINCE 2011
They did a great job and I really appreciated the clean car.

You guys did what I wanted you to do. The work is good.

Absolutely great customer service! They went above and beyond my expectations!

I'm happy with the repairs.

Overall I liked the service and attention to detail.

I felt like you guys made my car exterior look really nice which was important. You guys went the extra mile and did something you didn't have to do: you cleaned the inside of my car. I feel like that was really above and beyond. Everybody I dealt with in the office was super helpful and personable. I just have to put in a good work for Keith. When I was dealing with him he was so nice. It was so seamless and I'm really grateful for that.

REPAIR SERVICES
That Come With Our Commitment to Quality
From Door Dings to Fender Benders and Major Accidents
3 Arizona Driving Hazards and How To Prepare For Them
3 Arizona Driving Hazards and How To Prepare For Them Although most people think of Arizona as a desert state, it actually has many different environments, each of which can present different driving risks that can lead to an auto accident. Here's how t...
Read More
Apr 17, 2017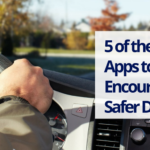 5 of the Best Apps to Encourage Safer Driving
Modern technology makes life easier and safer in many ways, but using cell phones when driving is definitely not one of them. Distracted driving due to inappropriate cell phone usage has become a leading cause of auto accidents. To prevent distracted driving ...
Read More
Apr 3, 2017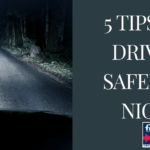 These 5 Tips will absolutely make you a safer driver at night
These 5 Tips will absolutely make you a safer driver at night Driving at night involves more risk than during the day simply because driving is such a visual activity and we are not equipped with great night vision. To reduce this risk, maximize your ability to see at night...
Read More
Apr 3, 2017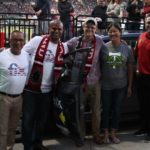 Fix Auto, GEICO, Military Order of the Purple Heart Surprise Military Family
On Sunday, September 11, retired military veteran Dennis Cater II and his family will receive a 2010 Toyota Prius as part of the National Auto Body Council's (NABC) Recycled Rides® initiative. GEICO provided the vehicle and Fix Auto completed the ca...
Read More
Sep 11, 2016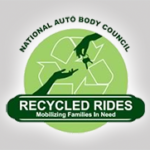 Fix Auto Escondido and Allstate Insurance donate refurbished vehicle to Alabaster Jar Project
Fix Auto Escondido and Allstate® Insurance Company presented a Toyota Camry to representatives of the Alabaster Jar Project. On August 16, Fix Auto Escondido, owned and operated by Kirk Henson, hosted a ceremony with Allstate® Insurance Company...
Read More
Aug 16, 2016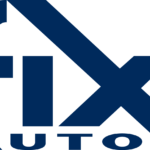 Fix Auto announces Fix Auto Santa Cruz
Fix Auto Santa Cruz is the latest body shop to join Fix Auto and is owned and operated by Mike Garland...
Read More
Aug 8, 2016