OVER 375,000 HAPPY CUSTOMERS SINCE 2011
The car looked great and it was clean.

I like how they were updating me on the status of the car and communicated with me.

I don't see any problems with the bodywork.

They detailed the car and they couldn't have been more accommodating. They made sure it was pristine.

The staff was polite and my car was ready on time. My car looks good.

They did a really good job!

REPAIR SERVICES
That Come With Our Commitment to Quality
From Door Dings to Fender Benders and Major Accidents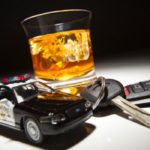 Alternatives to Getting Home without Driving Drunk
Drunk driving is both dangerous and, let's be honest, not smart at all. Regardless of where you're going or coming from driving under the influence of alcohol puts you, your passengers, and everyone else on the road at risk. On the dangerous side, dr...
Read More
Mar 13, 2018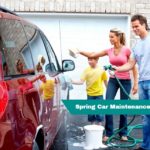 Spring Car Maintenance Tips You Need To Do!
Springtime is often associated with housecleaning, but here at Fix Auto, we think it's a great time to focus on your car as well. Routine, seasonal maintenance checks will help your car perform its very best, as you turn the corner from winter to s...
Read More
Feb 16, 2018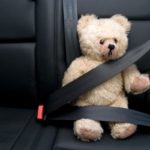 5 Must-Have Safety Features in Cars
For decades, most safety features in cars were designed to minimize serious injury or even death when accidents occur. With the recent advances in auto safety technologies, the focus is rapidly shifting to preventing accidents before they happen. If you're...
Read More
Feb 7, 2018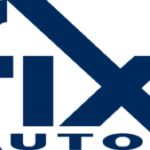 Fix Auto USA Expands in Seattle Market with Seventeenth Location
SAN DIEGO, CA — Fix Auto USA announces the opening of Fix Auto Kenmore, the second location by the brother-and-sister team Raymon Bonner and Gloria Hulst, making it the 17th shop in the greater Seattle market. "We always knew we wanted to expand our business to include a second location, and ...
Read More
Mar 14, 2018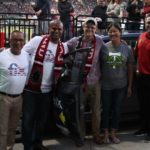 Fix Auto, GEICO, Military Order of the Purple Heart Surprise Military Family
On Sunday, September 11, retired military veteran Dennis Cater II and his family will receive a 2010 Toyota Prius as part of the National Auto Body Council's (NABC) Recycled Rides® initiative. GEICO provided the vehicle and Fix Auto completed the ca...
Read More
Sep 11, 2016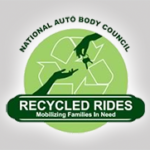 Fix Auto Escondido and Allstate Insurance donate refurbished vehicle to Alabaster Jar Project
Fix Auto Escondido and Allstate® Insurance Company presented a Toyota Camry to representatives of the Alabaster Jar Project. On August 16, Fix Auto Escondido, owned and operated by Kirk Henson, hosted a ceremony with Allstate® Insurance Company...
Read More
Aug 16, 2016