OVER 375,000 HAPPY CUSTOMERS SINCE 2011
very satisfied with the customer service. employees made the process very easy. was kept informed throughout the whole process.

They were very professional and courteous but also went out of their way to fit my schedule.

They did a good job. I didn't have any problems.

They did everything so well that you can hardly tell it was original.

I just think everything was handled really well and as soon as I walked in someone was there to help me and walk me through all the steps. Good customer service.

They were done with the vehicle when they said they would be done with it and they do good work.

REPAIR SERVICES
That Come With Our Commitment to Quality
From Door Dings to Fender Benders and Major Accidents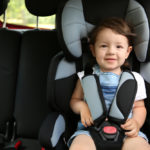 Should I Replace a Car Seat After an Accident?
Car seats do an excellent job of protecting babies and young children during auto accidents. In fact, when properly used, car safety seats can reduce the chance of death in infants under one-year-old by 70%, and toddlers between one and four years of age by ...
Read More
Apr 4, 2019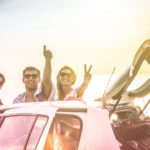 Spring Break Safe Driving Tips
Spring break road trips are a great American tradition. Every year when the weather starts to warm up and universities across the land take a break, college students pile into their cars and head south for a week of fun, relaxation, and often ribald behavior....
Read More
Apr 3, 2019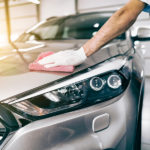 Is My Car at Risk for "Polymer Degradation"?
Let's get right to the point: the answer is "yes." In fact, any polymer-based product or material you own will suffer from polymer degradation, which is a change in the properties of the material or product. It's caused by constant exposure to...
Read More
Apr 1, 2019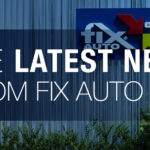 Fix Auto USA Announces Continued Expansion in Southern California
Fix Auto USA announces continued expansion in Southern California with the addition of its newest franchise location, Fix Auto Apple Valley (Apple Valley, CA), bringing Fix Auto USA's total number of locations to 149. "I decided to align my business...
Read More
Mar 22, 2019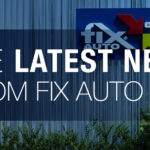 Fix Auto USA Announces 2019-2020 Market Leaders Roster
At its first quarter meeting, Fix Auto USA ratified the roster of Members on its Market Leaders committee. Their charter is to represent the needs of franchise members in their respective markets and advise the Fix Auto USA Executive Management team on...
Read More
Mar 18, 2019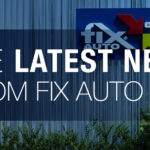 Fix Auto USA Expands Franchise Development Team With Two Additions
Fix Auto USA is pleased to welcome Leonard Lassak and Bradley Meyer to its franchise development team as Business Market Managers, Pacific Northwest/Mountain States, and Midwest Markets, respectively. In their roles, Leonard and Bradley are responsible...
Read More
Mar 12, 2019