OVER 375,000 HAPPY CUSTOMERS SINCE 2011
The service was really good and John does a great job.

The car looks great.

They updated frequently and responded promptly to my questions.

They're good at explaining things and it's always a positive experience.

They did an awesome job and had the vehicle ready on time.

I was very pleased with the work done!

REPAIR SERVICES
That Come With Our Commitment to Quality
From Door Dings to Fender Benders and Major Accidents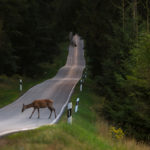 Tips To Avoiding Animal-Related Auto Collisions
When you get behind the wheel of your car, worrying about an animal-involved vehicle collision probably isn't top of mind. Yet, every year, millions of drivers throughout the U.S. experience an auto accident involving animals. Many of these animal-involved ac...
Read More
Aug 19, 2019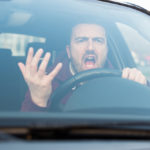 Is Road Rage a Crime?
By now, just about everyone has heard of road rage. Incidents are shown on the news all the time. It's also common to pick up a newspaper or go online and read about a road rage encounter. Many people report having been a victim of road rage. Yet,...
Read More
Aug 5, 2019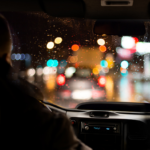 When Is It Most Dangerous to Drive?
Any time you get behind the wheel of a car it involves a certain amount of risk. Yet, there are certain days and times of the day when that risk is significantly higher than others. Knowing the most dangerous times to be on the road can help you stay...
Read More
Jul 30, 2019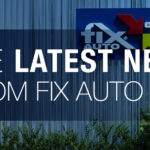 Fix Auto Poway and GEICO Insurance Play Central Roles in Donating Two Vehicles to San Diego Families
Fix Auto Poway Franchise Partner Gary Leger (center) welcoming attendees during the gifting ceremony. Fix Auto Poway and GEICO Insurance have teamed up to provide two deservi...
Read More
Sep 30, 2019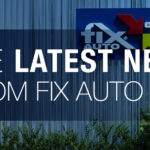 Fix Auto El Mirage and Allstate Insurance Play Key Roles in Donating Vehicle to Arizona Charity
Fix Auto El Mirage (El Mirage, Arizona) and Allstate Insurance teamed up to donate a fully-refurbished 2013 Mitsubishi Lancer to Eve's Place, a Maricopa County-based organization assisting victims of domestic, sexual, and teen dating abuse. Eve's...
Read More
Sep 16, 2019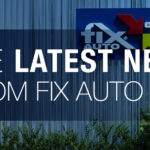 Fix Auto USA Announces Additional Expansion With Five New Franchise Locations
Fix Auto USA announces continued expansion in established West Coast markets with the addition of five new franchise locations. These additional locations expand Fix Auto USA's footprint to now include Tucson, Arizona while further penetrating existing...
Read More
Aug 19, 2019