OVER 375,000 HAPPY CUSTOMERS SINCE 2011
They were really good and they kept me informed.

You did an excellent job on the car.

They did a fantastic job on matching the color.

they were very nice & very timely

It was good service they treat me well and they did the job right.

Really satisfied with the service overall.

REPAIR SERVICES
That Come With Our Commitment to Quality
From Door Dings to Fender Benders and Major Accidents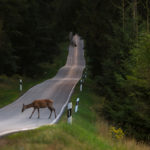 Tips To Avoiding Animal-Related Auto Collisions
When you get behind the wheel of your car, worrying about an animal-involved vehicle collision probably isn't top of mind. Yet, every year, millions of drivers throughout the U.S. experience an auto accident involving animals. Many of these animal-involved ac...
Read More
Aug 19, 2019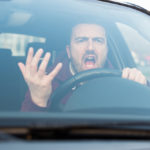 Is Road Rage a Crime?
By now, just about everyone has heard of road rage. Incidents are shown on the news all the time. It's also common to pick up a newspaper or go online and read about a road rage encounter. Many people report having been a victim of road rage. Yet,...
Read More
Aug 5, 2019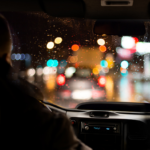 When Is It Most Dangerous to Drive?
Any time you get behind the wheel of a car it involves a certain amount of risk. Yet, there are certain days and times of the day when that risk is significantly higher than others. Knowing the most dangerous times to be on the road can help you stay...
Read More
Jul 30, 2019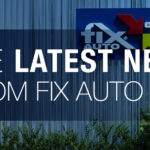 Fix Auto USA Announces Additional Expansion With Five New Franchise Locations
Fix Auto USA announces continued expansion in established West Coast markets with the addition of five new franchise locations. These additional locations expand Fix Auto USA's footprint to now include Tucson, Arizona while further penetrating existing...
Read More
Aug 19, 2019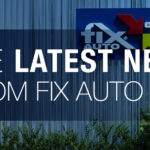 Fix Auto USA Appointed to Yelp's Client Advisory Board
Yelp, a nationally recognized platform for connecting consumers with local businesses, has appointed Jonathan Herrera, Fix Auto USA's Marketing Manager, to its Client Advisory Board. The Client Advisory Board's charter is to provide input and feedback...
Read More
Jul 22, 2019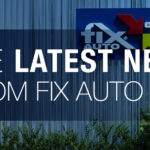 Fix Auto USA Welcomes Fix Auto Vancouver North as the Network's Newest Location
Fix Auto USA continues to expand rapidly with the addition of Fix Auto Vancouver North (Vancouver, WA), which is locally owned and operated by Franchise Partner Andrey Stefanco. Fix Auto Vancouver North joins on the heels of further expansion in the Pacific...
Read More
Jul 9, 2019