OVER 375,000 HAPPY CUSTOMERS SINCE 2011
Good quality service. The gentleman kept me in touch with everything that was going on. Timely service.

Excellent customer service Mike Russo was very knowledgeable and courteous the work was done very well and the staff kept me up to date.

That was best and quickest job that I've had!

We've brought several cars there and they've always done great work.

The job was done correctly the first time and they were easy to deal with.

They updated frequently and responded promptly to my questions.

REPAIR SERVICES
That Come With Our Commitment to Quality
From Door Dings to Fender Benders and Major Accidents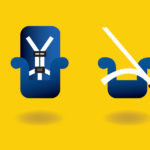 National Child Passenger Safety Week
Mark your calendars for September 17 – 23 in recognition of National Child Passenger Safety Week (NCPSW). Designed to raise awareness about child passenger safety in local communities, NCPSW provides education about how to keep children safe when riding...
Read More
Sep 17, 2017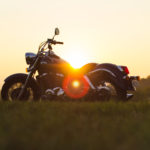 5 Things You Should Never Do After A Motorcycle Accident
Nobody wants to get involved in a motorcycle accident. But if you do, there's a right way and a wrong way to handle it. Here are five things you definitely don't want to do after a motorcycle accident. 1. Flee the scene. In a car accident, the wors...
Read More
Aug 23, 2017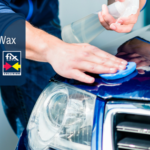 How Often Should You Wax Your Newly Painted Car
There's nothing like a fresh coat of paint to make your car look like new, but keeping it that way requires regular waxing. When done properly, waxing also extends the life of the paint, protects the exterior of your car, and helps to maintain its ...
Read More
Aug 11, 2017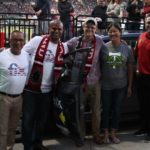 Fix Auto, GEICO, Military Order of the Purple Heart Surprise Military Family
On Sunday, September 11, retired military veteran Dennis Cater II and his family will receive a 2010 Toyota Prius as part of the National Auto Body Council's (NABC) Recycled Rides® initiative. GEICO provided the vehicle and Fix Auto completed the ca...
Read More
Sep 11, 2016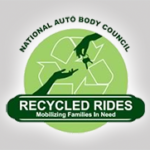 Fix Auto Escondido and Allstate Insurance donate refurbished vehicle to Alabaster Jar Project
Fix Auto Escondido and Allstate® Insurance Company presented a Toyota Camry to representatives of the Alabaster Jar Project. On August 16, Fix Auto Escondido, owned and operated by Kirk Henson, hosted a ceremony with Allstate® Insurance Company...
Read More
Aug 16, 2016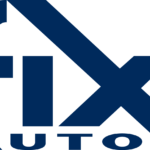 Fix Auto announces Fix Auto Santa Cruz
Fix Auto Santa Cruz is the latest body shop to join Fix Auto and is owned and operated by Mike Garland...
Read More
Aug 8, 2016