OVER 375,000 HAPPY CUSTOMERS SINCE 2011
The communication was excellent and everyone was friendly!

It was fast you did a good job and it came right at the time they said it would be done. I like that you guys are connected to the rental car place.

they were very nice & very timely

I walked in and it's clean and I liked the mission statement. Everything in that mission statement is very important to me. They are also friendly. It was just great. I've never been to an auto shop that is so decent.

Best in the business (Entered by customer via UpdatePlus)

I've known that shop since I was seven years old and my family has gone there.

REPAIR SERVICES
That Come With Our Commitment to Quality
From Door Dings to Fender Benders and Major Accidents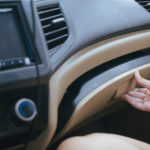 20 Must-Have Glove Box Items
Nowadays, we practically live in our cars, don't we? And our glove compartments are like that drawer at home in which we store our important items for easy access. We tend to put essential items like our car registration in our glove box, and sometimes...
Read More
Jun 28, 2020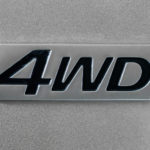 The Complete Guide to 4 Wheel Drive
Four-wheel drive (4WD) vehicles have come a long way. It wasn't so long ago that they were used almost exclusively to navigate rugged off-road terrain. But now these vehicles are more fuel-efficient, practical, and popular than ever. And while more...
Read More
Jun 24, 2020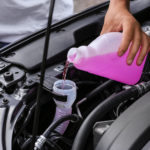 6 Car Fluids You Should Be Routinely Checking
Are you checking your car fluids on a regular basis? If you're not, your car could experience reduced power, gas mileage, and resell value, as well as increased repair bills and risk of breakdown or accident.  A recent survey by the Car Care Council, a non-profit organization dedicated to educating moto...
Read More
Jun 24, 2020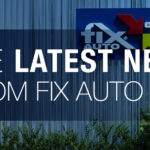 Fix Auto USA Announces Seven New Locations, Utah Expansion
Fix Auto USA announced the network's continued growth with the addition of seven new franchise locations. These locations expand Fix Auto USA's footprint in the existing markets of Alaska, Arizona, California, and Colorado. Fix Auto Castle Rock...
Read More
Jun 15, 2020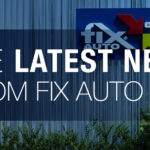 Interview, Michael Macaluso, Driven Brands on Fix Auto USA Acquisition
Macaluso, group president of Driven Brand's Paint, Collision & Glass segment, details the Fix Auto USA acquisition and how it benefits the franchise group's collision repair strategy, insurance and vendor relationships. Click here for the complete article and others published by CollisionWeek. ...
Read More
Apr 30, 2020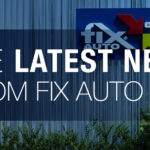 Fix Auto USA Expands Midwest Region With Entrance into Ohio
Today, Fix Auto USA announced the continued expansion of its footprint into the state of Ohio. Fix Auto Columbus is Fix Auto USA's inaugural location into the new market, with immediate plans to leverage the brand's proven platform for expansion throughout...
Read More
Feb 18, 2020