OVER 375,000 HAPPY CUSTOMERS SINCE 2011
It was quick turn around and good quality job. It looked like nothing ever happened.

First class process.

My truck looked better than I had it when it first started. No one could have done a better job. When you walk in the place the business is run the way it should be ran. Professional. Right down the line. Everything is upfront what is done is exactly said.

They did the work done early ad I was really pleased wth everything.

They did a really good job!

They were really good and they kept me informed.

REPAIR SERVICES
That Come With Our Commitment to Quality
From Door Dings to Fender Benders and Major Accidents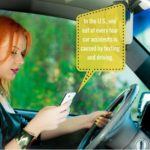 Insane Texting and Driving Statistics that Will Make You Rethink Everything [infographic]
If you thought drinking and driving was bad (it is), it doesn't come close to the dangers of texting and driving. Check out these insane texting and driving statistics and you will never text and drive again. Share this Image On Your Site </p><br /&g...
Read More
Dec 6, 2017
Trick or Treat – Don't Miss These Haunted Drives
Halloween is a time for ghosts and goblins, haunted houses, and things that make you go "eeek!" in the night. But did you know there are also haunted roads? If you're looking for a frightful experience, try these three well-known haunted roads. ...
Read More
Oct 27, 2017
5 Best Trunk or Treat Themes
Do you worry about the safety of your children when they go trick-or-treating? Then try the latest trend for letting youngsters gather bags full of candy in a safe environment – trunk-or-treat. Trunk-or-treat consists of staged events in parking lots where trick or treaters go from car ...
Read More
Oct 26, 2017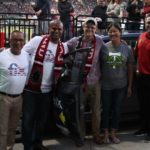 Fix Auto, GEICO, Military Order of the Purple Heart Surprise Military Family
On Sunday, September 11, retired military veteran Dennis Cater II and his family will receive a 2010 Toyota Prius as part of the National Auto Body Council's (NABC) Recycled Rides® initiative. GEICO provided the vehicle and Fix Auto completed the ca...
Read More
Sep 11, 2016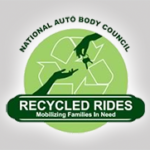 Fix Auto Escondido and Allstate Insurance donate refurbished vehicle to Alabaster Jar Project
Fix Auto Escondido and Allstate® Insurance Company presented a Toyota Camry to representatives of the Alabaster Jar Project. On August 16, Fix Auto Escondido, owned and operated by Kirk Henson, hosted a ceremony with Allstate® Insurance Company...
Read More
Aug 16, 2016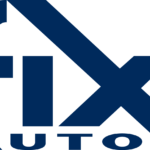 Fix Auto announces Fix Auto Santa Cruz
Fix Auto Santa Cruz is the latest body shop to join Fix Auto and is owned and operated by Mike Garland...
Read More
Aug 8, 2016