OVER 375,000 HAPPY CUSTOMERS SINCE 2011
I really appreciated the interaction and kindness from the shop. They were very efficient. It really worked well.

It was really simple and the told me everything that was going to happened.

The work turned out great and my car was very clean. Overall the experience was great.

They were friendly and helpful. They were able to fit me into their schedule.

The customer service was excellent. They frequently updated me with what was going on. I think that overall the experience was very good. The repair seems to be perfect.

They did everything in a timely manner and everybody was so polite. I couldn't have asked for anything more. They even gave me a ride home which I appreciated.

REPAIR SERVICES
That Come With Our Commitment to Quality
From Door Dings to Fender Benders and Major Accidents
Expert Tips To Make You A Confident Driver
Learning to drive can be a stressful experience. On occasion, the act of driving can even strike fear into the hearts of experienced drivers. No matter how long you've been driving, watching a big semi-truck barreling down the freeway at high speed...
Read More
Nov 14, 2019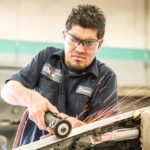 Fix Auto Start to Finish: What to Expect at a Collision Center
You've just been in an auto collision, and your vehicle needs auto body repairs. If you haven't needed this type of repairs before, your first thought may be how to choose an auto body shop.  Once you select a collision center, you'll probably...
Read More
Nov 7, 2019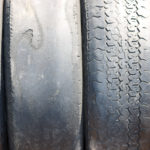 5 Reasons Why Driving On Worn Out Tires Can Be Dangerous
Everyone knows that driving on bald tires is unsafe. Even on dry, well-maintained roads it's an accident waiting to happen. Driving fast or on wet, slippery roads only increases the chances of an accident. The dangers of driving on worn out tires isn't...
Read More
Nov 4, 2019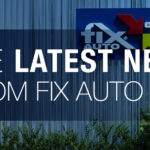 Fix Auto USA Announces Continued Growth with Five Additional California Locations
Fix Auto USA is excited to announce continued expansion in California with the addition of five new Franchise Locations. These additional locations expand Fix Auto USA's footprint into new markets and further penetrate existing ones. Fix Auto Be...
Read More
Nov 4, 2019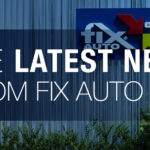 Fix Auto Poway and GEICO Insurance Play Central Roles in Donating Two Vehicles to San Diego Families
Fix Auto Poway Franchise Partner Gary Leger (center) welcoming attendees during the gifting ceremony. Fix Auto Poway and GEICO Insurance have teamed up to provide two deservi...
Read More
Sep 30, 2019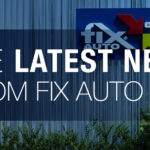 Fix Auto El Mirage and Allstate Insurance Play Key Roles in Donating Vehicle to Arizona Charity
Fix Auto El Mirage (El Mirage, Arizona) and Allstate Insurance teamed up to donate a fully-refurbished 2013 Mitsubishi Lancer to Eve's Place, a Maricopa County-based organization assisting victims of domestic, sexual, and teen dating abuse. Eve's...
Read More
Sep 16, 2019