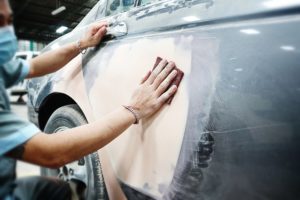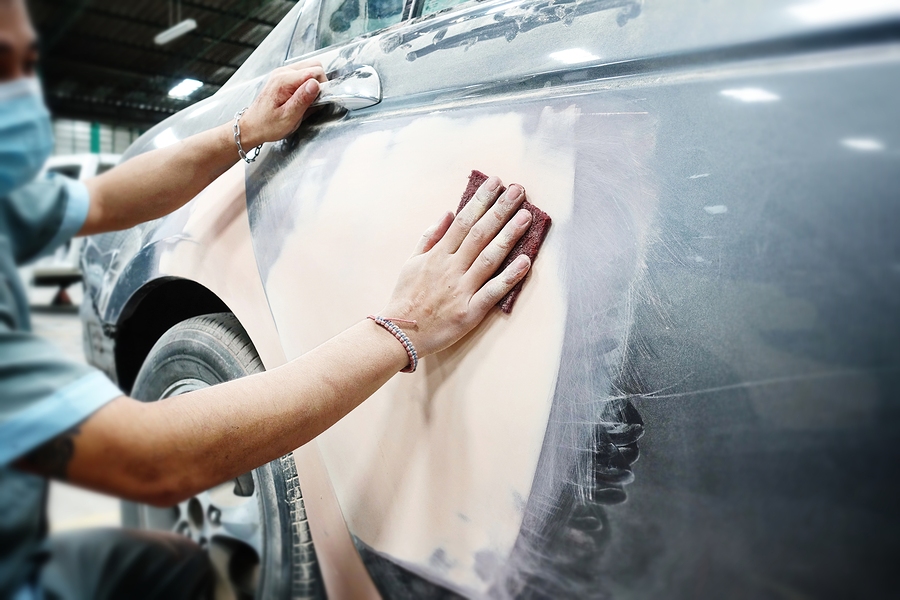 September 9th, 2018 by
Fix Auto USA
It's only a small dent on your bumper, or maybe the driver side door.  It doesn't look good, but it's a minor blemish. So, you tell yourself you'll get around to having it repaired sooner or later, and put it on the back burner of your to-do list.
Next thing you know, six months or more pass and that dent is still there. Only now it's looking bigger and uglier than when you first got it. So you begin thinking, "I really need to get that fixed," but you never seem to get around to it. Meanwhile, who knows what's happening to your car underneath the dent?
It's human nature to put off small, seemingly unimportant tasks. But, a dent in your car is anything but unimportant, no matter how small. Here are four good reasons for fixing car dents when they occur, not when you eventually get around to it.
1. Potential for rust.
Aside from being ugly, the main problem with most dents is damage to the paint. Cracks caused by the impact that created the dent can allow water to seep underneath the paint and clear coat where it will reach the unprotected metallic part of the car. Over time, the water will cause the metal to oxidize, causing rust spots.  Depending on the size of the dent and the extent of the damage to the paint, you may not notice the rust at first. By the time you do, it may have expanded in size, making it bigger and unsightlier than the original dent.
2. Further damage to the paint.
When you ignore the auto body paint damage that can occur with a car dent, the damage will invariably get worse. Weather conditions and everyday wear-and-tear can cause the cracks in the paint to grow larger. This, in turn, can lead to flaking and peeling, leaving the underlying sealant exposed. If the dent is severe enough to have damaged the sealant as well, peeling paint can leave bare metal exposed, which will eventually rust.
3. Lower resale value.
No matter how well your car runs, the exterior appearance will still impact the price a buyer is willing to pay. Nothing lowers the value of a used car like unrepaired dents and/or paint damage and rust spots caused by them. Unless your car is old and in poor condition overall, fixing any dents will bring you a much higher price.
4. Cheaper repairs.
When you get a dent on your car, fixing it right away will invariably cost less than if you wait. It doesn't take long for rust spots to appear or paint to start flaking away, especially if you live in areas with a lot of salt in the air (along the coast) or severe weather.
5. Safety.
Last, but certainly not least in terms of importance, is safety. Even small dings can sometimes mask underlying structural damage that isn't obvious on the surface. For example, with today's flexible bumper covers the plastic outer coating may have minor damage, but there could be significant damage underneath. If you get in a head-on or rear bumper collision that damages the quarter panel, it could bend the underlying metal and lead to front- or rear-end instability that could cause an accident.
For many car owners, there's one final reason for repairing dents right away – pride of ownership. If you care about your car's appearance and take good care of it with regular washing and waxing, it doesn't make sense to leave a dent unrepaired. So, the next time someone opens their car door into yours or you bump into someone else when parking, don't wait. Bring your car to the Fix Auto collision repair center in your neighborhood. We'll have your car looking good again in no time!