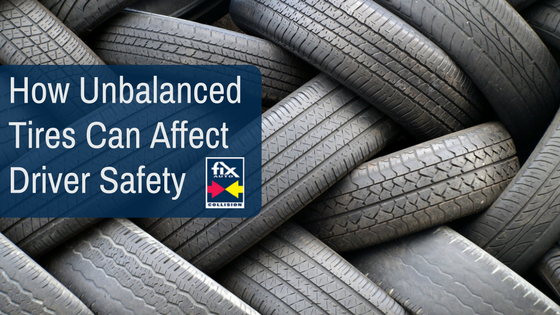 October 17th, 2017 by
Eli P
Everyone knows that driving on bald tires isn't safe. They lose their ability to grip the road properly, especially in wet conditions, and make the car more susceptible to skidding during sudden braking.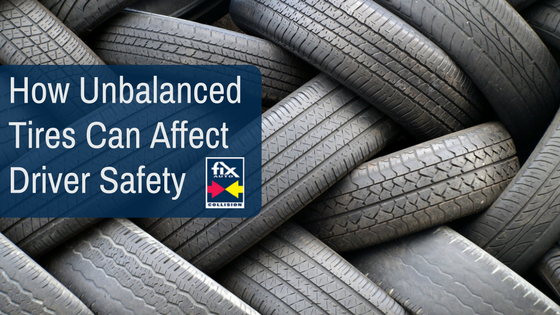 But there's another issue involving tires that can have an impact on your vehicle's performance and your safety – unbalanced tires.
For tires to operate properly, their weight must be evenly distributed around the wheel so they can roll smoothly down the road. In contrast, unbalanced tires tend to bounce along the road rather than delivering a smooth ride. This unwanted bouncing can lead to a number of problems that compromise the tire's structural integrity and your safety.
Excessive vibration. When all four tires are balanced, the drive will be smooth and the steering easy. When one or more tires gets out of balance, it can cause a vibration throughout the vehicle, even when driving on well-paved roads. This vibration can make it harder to steer and control the car, and makes for an uncomfortable driving experience.
Uneven tread wear. On balanced tires, the tread tends to wear down evenly so that all four tires are in the same condition. Out of balance tires can cause certain areas of the tire to wear down more quickly than they should. The vibration from the lack of balance combined with uneven tread wear reduces safety by making it more difficult to steer properly. It can also increase the risk of sudden blowouts due to excessive tread wear.Unbalanced tires can also cause extra wear on parts of the tire that don't usually have a lot of contact with the road. This increases the risk of having a sudden blowout or the tire coming apart while you're driving.
Long-term damage. Driving with out of balance tires puts undue stress on your shocks, bearings, and the entire wheel assembly, causing them to wear out sooner than expected or even fail while driving. Balancing your tires allows them to spin without any interference, resulting in a smoother, safer ride while preventing excess wear and tear on wheel assembly components.
Reduced fuel economy. Although not a safety issue, unbalanced tires can cause your engine to use more gas, especially at higher speeds. Under-inflated tires can also reduce fuel efficiency, so if your tires are properly inflated but your gas mileage still goes down, you probably have one or more tires out of balance.
Balancing tires doesn't involve a complex process. Technicians look for damage and foreign materials in the tire and wheel assemblies. Then they properly seat the wheels on the hubs, and tighten the lug nuts. The tire store where you bought the tires will usually do it for free. Rotating your tires every six months will enhance balanced handling and enable the tread to wear evenly.
Watch Out for These Signs of Unbalanced Tires 
Bald tires, or those with very low tread, can be easily identified with a visual examination. In most cases, unbalanced tires can't be detected just by looking at them. To determine if your tires need balancing, look for the following symptoms of unbalanced tires:
Constant vibration in the chassis of the car
Road noises are louder than they used to be
You hit a curb or some other hard object with one or more of your tires
Even if you don't experience any symptoms, it's a good idea to see if your tires need rebalancing when you rotate them. Keeping all four tires properly balanced will help you stay safe on the road and prevent unnecessary damage to other parts of your car.