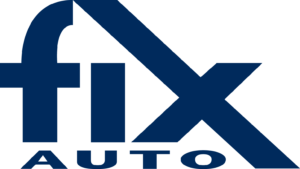 March 14th, 2018 by
Jonathan Herrera
SAN DIEGO, CA — Fix Auto USA announces the opening of Fix Auto Kenmore, the second location by the brother-and-sister team Raymon Bonner and Gloria Hulst, making it the 17th shop in the greater Seattle market.
"We always knew we wanted to expand our business to include a second location, and after joining Fix Auto USA in 2016 we felt that vision become more of a reality, and this year it finally did," stated Fix Auto Kenmore Owner-Operator Gloria Hulst. "Ever since joining Fix USA our business has grown in a consolidating market, and we can't wait to open our third location."
While the Fix Auto USA platform delivers many benefits including work provision, buying power, and consumer advertising campaigns, it also allows existing Franchise Partners the opportunity to become multi-store operators with the comfort of a national brand to rely upon.
"Fix Auto USA's franchisees receive many benefits including tools and support which enable those who are interested to expand their business and become multi-store operators," commented Fix Auto USA President and CEO Paul Gange. "Sixty-three percent of our locations are owned and operated by Franchise Partners who now operate multiple locations like Raymon and Gloria, and that's testament to the strong, stable, and secure future Fix Auto USA offers independent operators looking to enhance the value of their business and secure their equity."
About Fix Auto USA
Based in San Diego, California, Fix Auto USA provides a platform which enables independent owner-operated collision repair facilities to achieve success in a consolidating marketplace. Fix Auto members benefit from a trusted brand, local, regional, and national-level insurance representation, leading edge technology, centrally managed claims processes, and pooled purchasing power, all combined to ensure consistent performance and accelerated growth opportunities. For more information about Fix Auto USA, go to www.fixautousa.com.