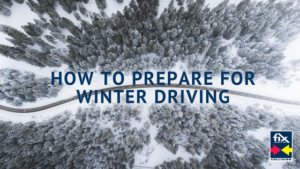 December 15th, 2017 by
Eli P
Winter brings to mind steaming cups of hot cocoa, powdery snow, and of course the excitement of Christmas morning. While not as fun as those school-free snow days used to be, snowy or inclement winter also means taking extra precautions when driving.
If you're lucky enough to live near our Fix Auto locations in warmer locations, there probably isn't much difference in your driving experience from season to season. If inclement weather is a normal part of your winter routine, we've compiled a 'Winter Driving Checklist' with some classic tips you might have heard of, as well as some new tips to make sure you stay ahead of those would-be winter woes.
Check Your Battery
It takes more energy to start your vehicle in colder weather than it does in warmer temperatures.So cars that won't start due to low battery power are a common winter woe.
Few winter problems are more frustrating than sitting in a cold car, listening to the engine turn over and over but not quite having enough "juice" in your battery to get it started.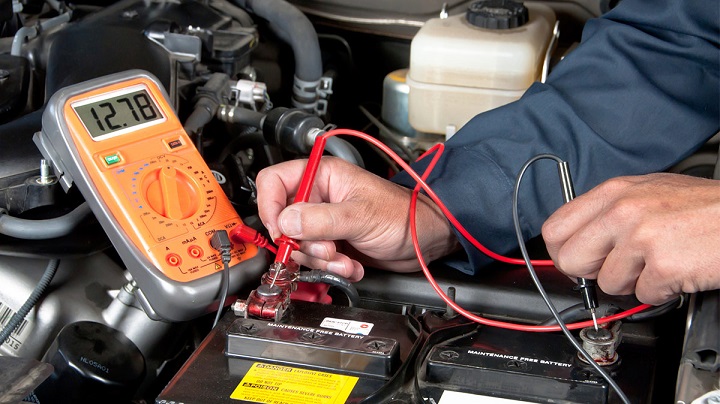 Fortunately, this problem can be easily prevented. First, determine the age of your car battery by checking its date code, which is stamped with two letters and a number.
The first letter indicates the month (A = January, B = February, etc.). The number refers to the year (4 = 2014, 5 = 2015, etc.) The second letter indicates where the battery was manufactured. Car batteries average four to six years of reliable service, so if your battery is four years or older it may need to be replaced.
Next, take your car to a nearby mechanic and have them run a voltage check. If the voltage is low but not completely dead, your battery may respond to a jump or a recharge, which usually takes about 15 to 20 minutes. In neither of these look promising, it's time to replace the battery.
If you live in an area with long, cold winters, purchase a battery with more cold cranking amps (CCAs). CCA refers to how many amps a 12-volt battery can deliver at zero degrees for 30 seconds while maintaining at least 7.2 volts. The higher the CCA rating, the more starting power your battery will provide on cold mornings.
As long as you're under the hood checking the battery power, be sure to inspect the cables and terminals for cracks, breaks, or loose fittings. Also, make sure the battery fluid is at the recommended level. If not, add more so that it doesn't run dry.
Check Your Car's Cooling System 
In freezing weather, your car's coolant is just as important, if not more so, that having a strong battery. A weak battery won't let you start the car. But having insufficient coolant (or the wrong kind) in your radiator can cause significant damage underneath the hood.
For example, when coolant freezes, it expands–and can potentially wreak havoc on your car's engine block. So make sure you have enough coolant in your radiator, and that it is designed to withstand colder winter temperatures. The National Highway Traffic Safety Association, NHTSA, recommends a 50/50 mix of coolant to water for most regions of the country. Others recommend a 60% coolant to 40% water ratio, especially in the coldest areas. When in doubt, always refer to your owner's manual for specific recommendations on type, mix and how often to change.
If you haven't looked at your cooling system in a long time, it's probably time to drain it, clean it and add new coolant. As part of this process, be sure to check the radiator for signs of rust. The rust inhibitors in antifreeze break down over time and become less effective. Periodically replacing your coolant will prevent inactive coolant from causing your system to fail. Again, see your owners' manual for regular and routine maintenance checkpoints.
Check Your Tires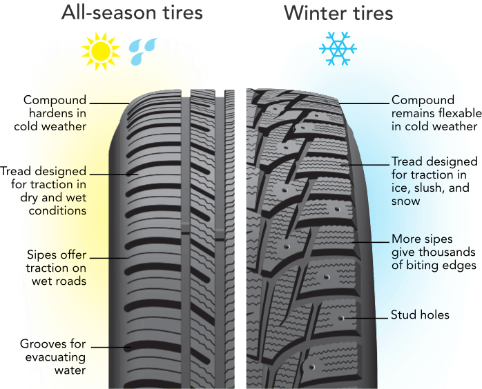 During snowy winter weather, a good set of snow tires is your best friend – both from a safety standpoint and for keeping you going without getting bogged down in snowdrifts. To avoid long lines at the tire shop, plan on installing your snow before the snow storms hit. If you need new snow tires and aren't sure what kind to get, websites such as www.safercar.gov can provide reliable ratings.
When purchasing new tires for winter, never mix two snow tires with two regular tires, as this may compromise their performance. In areas with moderate to light snowfall, all-season tires may be sufficient.
If you don't need new tires, make sure your current ones are properly inflated and have enough tread to be effective. Even tires that haven't seen much use still need to be replaced after several years, as the rubber starts to degrade. The NHTSA recommends replacing tires every six years regardless of use. Check your owner's manual for guidelines about replacing your tires.
If you're headed to the mountains or other areas with steep or winding roads, consider installing chains on your tires for extra safety. This can be a difficult task, so make sure you know how to do it before entering areas that need chains. If not, many service stations will do it for a fee. Also, near ski resorts and other high traffic areas, people will often offer roadside installations for you. Be prepared to pay a higher fee in those situations.
Change Your Oil
Cold weather can influence the internal temperature and performance of your engine. If the temperature in your area regularly drops below freezing, switch to a thinner, less viscous oil.
Your tires and engine are vital to the overall health of your car, however, things, like filling your windshield reservoir and verifying that your floor mat has been installed correctly, are also crucial to driving safely in inclement weather. When in doubt about any engine performance or safety issues, turn to your owner's manual, local mechanic, or auto parts store for details. Sometimes the small things make a big difference!
Remember, keep an eye on your car's engine today, can keep you from breaking down tomorrow!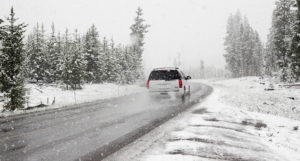 Protecting the Outside Of Your Car in Winter
Winter weather can do considerable damage to the exterior of your car as well. So when the snow storms start making their presence felt, a few simple steps will go a long way toward preventing rust and other damage and keep your car looking good.
Use a Windshield Treatment.
Driving on wet, snowy, dirty roads can cause a lot of buildup on the windshield. To clear off cold, heavy grime, make sure your washer fluid includes an antifreeze solution. De-ice sprays that work well in light snow and ice conditions are also available. Always keep an ice scraper in your glove compartment – just in case.
Get Some Door Lock De-Icer.
If it gets cold enough, door locks can freeze and break your key if you try to force them open. To avoid getting locked out of your car, keep a supply of glycerin at home and at work to de-ice any buildup in the locks.
Protect the Paint and Body In Winter.
Winter, snow, dirt and salt can damage your car's paint and undercarriage. To help protect the paint and prevent rust, apply a fresh coat of wax before the first snow, and wash your car regularly during the winter months. Be sure to wash the wheel wells and underbody to prevent road salt buildup.
Applying a paint coating or sealant will also help prevent damage to your car's paint. A coating is considered more effective than a sealant, but it requires more prep work and is harder to apply.  For best results, have a professional apply either one. If you park your car outside during winter, a car cover makes a good investment for sheltering your vehicle from the elements.
Keep an Emergency Kit in the Trunk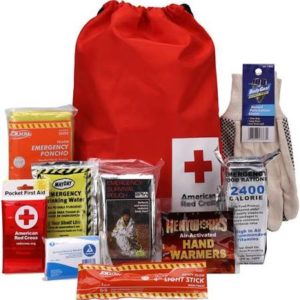 Keeping a well-stocked emergency kit in your car can be a lifesaver during winter conditions. First, make sure you have a reliable spare tire and the tools to change it.  Then, assemble an emergency kit with the following items:
Blankets and gloves
Chains
Extra engine coolant
Extra oil
Flashlight and flares
Jumper cables
Extra washer fluid
Winterizing your car can help it get through the inclement weather in good condition and keep you from getting stranded in a potentially dangerous situation. If winter weather does end up causing body damage to your car, bring into the auto body experts at Fix Auto for fast, affordable repairs.
Be sure to follow the Fix Auto blog for more helpful advice, car news, and more