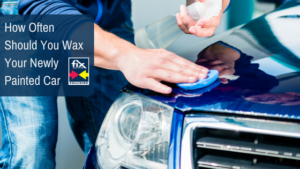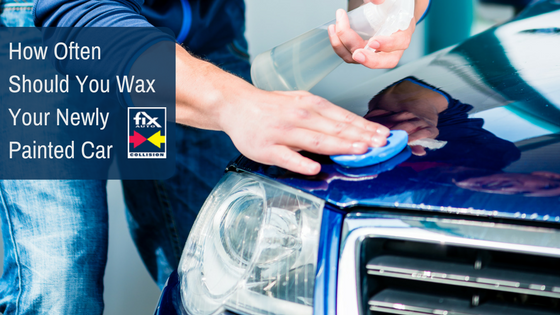 August 11th, 2017 by
Danelle Conlon
There's nothing like a fresh coat of paint to make your car look like new, but keeping it that way requires regular waxing. When done properly, waxing also extends the life of the paint, protects the exterior of your car, and helps to maintain its value. Follow these tips for when and how to wax your newly painted car.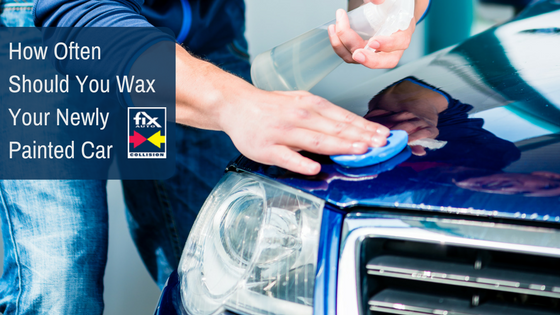 Never Wax a Freshly Painted Car Right Away
It may seem counterintuitive, but the last thing you want to do is wax your car as soon as the new paint dries. This will not give the paint enough time to cure properly, which means it won't look as good or last as long. Instead, wait 60 to 90 days before waxing, and be sure to use a non-abrasive wax or polish.
How Often Should You Wax Your Car?
Some auto body professionals recommend twice a year – once in the spring before hot weather arrives, and once in the fall to protect against winter's rain, snow and ice. Others suggest waxing your car three to four times a year. If you're unsure, take the following factors into consideration.
Your local environment. Do you live in a temperate part of the country, or does the local weather get extreme at times? For example, if you live near the ocean, which has a lot of salt in the air, or in the desert with its heat and dust, you will want to wax at least three times a year. If you park under trees, regular waxing can help protect against sap and other debris that lands on your car.
Type of wax. There are many different types of car waxes. All provide a good shine, but the intervals between waxings can vary quite a bit. Soft waxes tend to go on quicker and easier, but they don't last as long. Hard waxes, especially those containing carnauba, require more effort to apply, but tend to last much longer.
Your car's age and condition. A newly painted car requires less effort to keep it looking good. Older or poorly-maintained cars will need more than just the occasional waxing to look their best. A color restorer and frequent waxing can make the shine once again.
Here's a simple tip:  when water runs off the surface of your car, it should bead up nicely. If not, it's time to put on a new coat of wax!