December 11th, 2020 by Fix Auto USA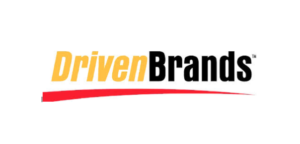 Industry's Largest Gathering of Collision Repair Facility Owners, Driven Brands Leadership Team Members and Guest Speakers to Unite Virtually on December 9, 2020 
CHARLOTTE (November 7, 2020) – For the first time since North America's largest network of collision repair brands was created, the Driven Brands family of collision repair companies will gather virtually for its 2020 convention – themed "UNIT3D".
"Our goal is to create a united group of brands that collectively help build our business and drive our success," said Dean Fisher, president of the Driven Brands Collision Group. "This virtual summit is geared toward celebrating our accomplishments across our brands and paving a path forward to consistently outperform our past selves in operations, customer experience and community engagement."
The "UNIT3D" virtual conference will feature keynote speakers like Collision Advice founder, Mike Anderson, who will be discussing the state of the industry as well as Nancy Friedman, a well-known and popular customer service keynote speaker, who will be sharing her secrets to success. Driven Brands will also present the annual awards to the ABRA, Fix Auto USA andCARSTAR franchise

partners. Speakers include Michael Macaluso, Driven Brands' Group President & EVP, Paint, Collision & Glass; Landon Thompson, Vice President Operations Fix Auto USA; Arlo Johnson, Driven Brands' SVP, Insurance, Mark Wahlin, VP, Franchise Development & Operations Abra; and Dean Fisher.
A value engrained in each collision brand is a commitment to its charitable organizations. At the "UNIT3D" virtual summit, there will be opportunities to raise valuable funds supporting Cystic Fibrosis Canada, the Cystic Fibrosis Foundation as well as the Collision Repair Education Foundation, through branded apparel purchases and more.
"This first of its kind virtual summit is jammed packed with helpful tools like panel discussions, messages from leadership as well as best practice sharing," continues Fisher. "I am honored to be a part of this group of premier collision brands and look forward to us all uniting as one for this landmark event."
Visit DrivenBrands.com to learn more about Driven Brands.
About Driven Brands
Driven Brands™, headquartered in Charlotte, NC, is the parent company of some of North America's leading automotive service businesses including Take 5 Oil Change®, Meineke Car Care Centers®, Automotive Training Institute™, Maaco®, CARSTAR®, ABRA®, Uniban™, 1-800-Radiator & A/C®, PH Vitres d'Autos™, and the International Car Wash Group. Driven Brands has more than 4,000 centers across 15 countries, and combined, all businesses generate over $3 billion in system-wide sales and service over 50 million vehicles annually. For more information, visit DrivenBrands.com.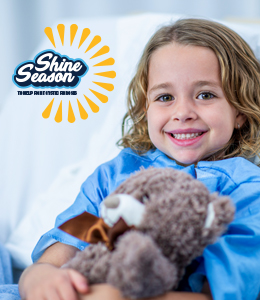 We are the premier independent body shop network delivering world-class customer service and high-quality collision repairs across the U.S.