September 17th, 2017 by Danelle Conlon

Mark your calendars for September 17 – 23 in recognition of National Child Passenger Safety Week (NCPSW). Designed to raise awareness about child passenger safety in local communities, NCPSW provides education about how to keep children safe when riding in automobiles.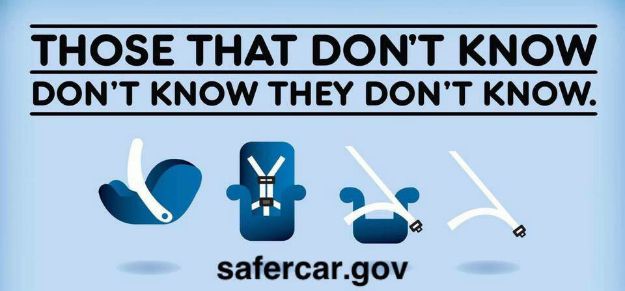 Why do we need to recognize child passenger safety? Consider the following:
Car accidents are a leading cause of death for children ages 1 to 13.
In the past decade, more than 9,000 children age 12 and under died in car crashes.
Almost half of all black and Hispanic children who died in car crashes were not wearing a seat belt
Clearly, more education is needed to reduce these appalling numbers.
To support NCPSW, the National Highway Traffic Safety Administration has made free educational materials available to download and share with parents and caregivers.
In addition, NCPSW culminates on the 23rd with National Seat Check Saturday a day to teach parents how to correctly install and use age-appropriate car seats for their children. Certified child passenger safety technicians will be available at car seat events nationwide to provide car seat installation instructions and safety tips to parents and caregivers.
Wear Your Seatbelts!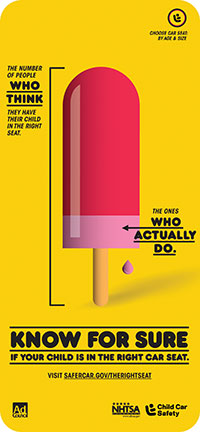 Child passenger restraint laws result in more children being buckled up. Yet, most states do not require car seat or booster seat use for children age 8 and under.
Regardless of state laws, parents and caregivers can help save young lives by:
Knowing how to use car seats, booster seats, and seat belts
Using them on every trip, no matter how short.
Setting a good example by always wearing a seat belt
Keep in mind that children age 12 and under should always ride in the back seat. Front-seat air bags can help protect older children and adults, but they can be fatal for young children. If your kids make a fuss about wearing seat belts, don't give in. Let them know wearing seatbelts is non-negotiable.
Use the Right Car Seat
The best way to protect the lives of infants and young children riding in cars is to carefully secure them in the correct car seat for their age, height, and weight. With three different kinds to choose from – rear-facing, forward-facing and booster seats – it's important to know which is the right kind for your child.
Safercar.gov/therightseat offers easy-to-read recommendations for choosing the right seat (scroll down the page until you reach the chart). If you're pregnant, you can also schedule a car seat installation with a certified child passenger safety technician to prepare you before the child is born. If you're already driving with an infant or young child, you can arrange for the same installation to ensure you have the right one in place and know how to properly install it.
Many deaths and injuries can be prevented by proper use of car seats, boosters and seat belts. If we all practice the lessons learned during National Child Passenger Safety Week, think how many young lives we could save!
We are the premier independent body shop network delivering world-class customer service and high-quality collision repairs across the U.S.