May 20th, 2019 by Fix Auto USA News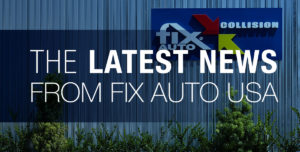 Fix Auto USA announced today the addition of its first Franchise Locations in Idaho: Fix Auto Coeur d'Alene and Fix Auto Post Falls, both locally owned and operated by Franchise Partner David Tuttle. These two new locations strengthens Fix Auto USA's presence in the Pacific Northwest and extends the brand's footprint to its ninth state. In addition to Idaho, Fix Auto USA also operates in Alaska, Arizona, California, Colorado, Illinois, Nevada, Oregon, and Washington.
"Entering Idaho represents an exciting new frontier for our brand and the Fix Auto USA family. More importantly it is indicative that our proven model continues to be highly sought after and openly accepted by more and more operators looking to align themselves with a widely recognized and successful collision repair brand," stated Fix Auto USA President and CEO Paul Gange. "We're very pleased to expand into Idaho with David and his locations. David and his team have a superior reputation for providing market-leading service and impeccable quality. On behalf of the entire Fix Auto USA family, we welcome David and look forward to his ongoing success, and our continued expansion in the Idaho and surrounding markets."
"The industry isn't what it used to be and, therefore, has become exponentially more challenging for independents to compete on their own," stated Fix Auto Coeur d'Alane and Fix Auto Post Falls Franchise Partner David Tuttle. "I knew joining Fix Auto USA was the right choice for me after researching many options and visiting their San Diego headquarters. Seeing their sophisticated operation and meeting the people that push the brand forward and create new opportunities for my businesses was overwhelmingly positive and impressive."
We are the premier independent body shop network delivering world-class customer service and high-quality collision repairs across the U.S.