August 2nd, 2017 by Eli P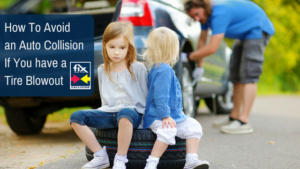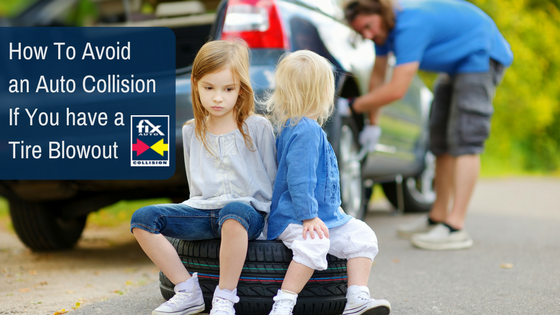 No driver wants to experience a sudden tire blowout – especially when traveling at high speeds. Yet, they can happen at any time, even on smooth, well-paved roads. Knowing how to respond to this dangerous situation can mean the difference between causing an auto collision or guiding your car safely off the road. Here's a guide on what to do if you have a tire blowout while on the road.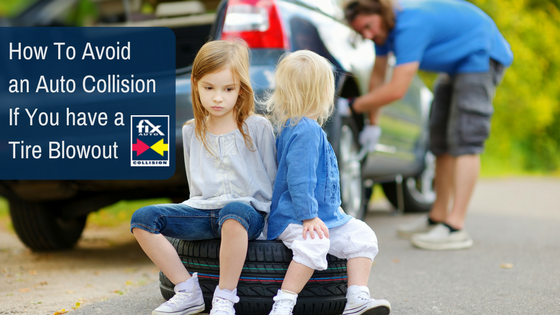 Drive Through A Tire Blowout
When a tire blows, your car will immediately do two things. First it will slow down a bit; then it will pull strongly to the right or left, depending on which tire went flat. When this occurs, the most important thing is to remain calm and maintain control of your vehicle by keeping a firm grip on the steering wheel. Then "drive through" the blowout using the following techniques:
Do not hit the brakes. In a blowout, the first instinct is to slam on the brakes in order to gain control of the situation. However, sudden braking will actually increase the loss of control by causing your car to swerve even more. Avoid hitting the brakes at all costs.
Let your car slow down gradually. Continue steering the car straight ahead in your lane and allow it to slow down on its own. This will naturally occur as the flattened tire creates a significant drag on your car's forward momentum.
Pull off the road. Once your vehicle has slowed to a safe speed, carefully pull off to the side of the road or the shoulder if that is the only place available. If traffic is heavy, turn on your emergency flashers to let other drivers know you have an urgent situation.
What To Do After Tire Blowout
Once you're off the road, turn on your emergency flashers if you haven't already. If it's safe to do so, change the tire and drive to the nearest tire center to get a full-size replacement. If it's not safe, call for roadside assistance and wait outside your car until they arrive. Keep in mind that most spare tires are not designed to drive long distances or at high speeds.
To reduce your chances of a blowout:
Keep your tired properly inflated
Check your tread wear at least once a month
Regularly check for bubbles, blisters and cracks, especially on older tires
Don't overload your vehicle
Drive safely, stay alert at all times, and if you experience a blowout, stay in control by driving through it.
If you need auto body repair work, bring your car into the nearest Fix Auto USA location. We'll be happy to answer these and any other questions you may have about the repair process.
We are the premier independent body shop network delivering world-class customer service and high-quality collision repairs across the U.S.